Improve my health, fitness and mental wellbeing
Keep your body and mind happy and healthy with mental health support, activity classes and our complementary health clinic.
A free and confidential service for local residents that are registered with GP surgeries in inner city and east Bristol (Air Balloon Surgery, Broadmead Medical Centre, Beechwood Medical Practice, Charlotte Keel Medical Practice, East Trees Surgery, Fishponds Family Practice, Fireclay Health, Homeless Health, Lawrence Hill Health Centre, Montpelier Health Centre, Old School Surgery and Wellspring Surgery. Speak to your GP or healthcare advisor, or complete a referral form online and we'll provide guidance and direction to access services and activities in your area.
Contact name - Susan Walton
Being active can help us feel good inside and out - but sometimes it's hard to know where to start. Our range of free courses can help you discover new ways to move, get you fitter and meet others who are doing the same too!
To get started, ask your GP to refer you and our Activities Co-ordinator Jane will get in touch for a chat about what you'd like to do.
Take a look at our timetable to see what courses are on offer at our Wellspring Site and around the city.
If you have experienced pain for 12 weeks or more and it has not been helped by medication or treatment, our Chronic Pain Programme may help.
Potential participants will need to be referred by a GP or another health or social care professional such as an osteopath, wellbeing facilitator, exercise instructor, occupational therapist etc. For more information or to make a referral, email jane.rogers@wsb.org.uk
A GP referral only service to a range of physical therapies funded by the NHS. We offer Osteopathy, Chiropractic and physiotherapy at Wellspring Healthy Living Centre, giving you a choice of services in local, easy-to-access facilities with reduced waiting times. The service is accessible for patients of Charlotte Keel Medical Practice, East Trees Health Centre, Lawrence Hill Health Centre, Montpelier Health Centre, Wellspring Surgery and Broadmead Medical Centre. It's available for anyone that has a Musculoskeletal condition or injury that has occurred between the last four weeks and twelve months and seen no improvement in pain.
Contact name - Sara Ruggeri
Telephone - 0117 304 1414
Our allotment garden in St George is a green space for local residents to use as their own and enjoy throughout the year. There is no membership, no cost and you don't have to commit to anything, just come along when you feel like it. We meet regularly every week, stop for tea from time to time and share a picnic lunch, and at the end of the day we share out whatever harvest is ready to take home. We welcome volunteers of all ages.
Contact name - David Martin
Location - Beaufort Road, St George.
Telephone - 07904 155 992
The Community Access Support Service (CASS) fosters stronger connections between community groups and mental health services in Bristol. Community and voluntary groups offer a great deal of support and help to local people in Bristol. But what happens when a group member is finding it hard to cope? CASS provides information and resources to groups on which services are available locally, as well as support with starting conversations about mental health. CASS is managed by the Healthy Living Consortium of Wellspring Settlement, Knowle West Health Park and Southmead Development Trust, and is commissioned by Bristol, North Somerset and South Gloucestershire CCG.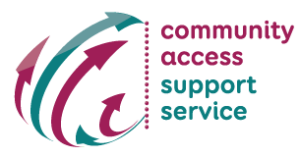 We offer a comfortable, confidential environment for you to explore your thoughts and feelings – with qualified and accredited therapists supporting you through the entire process.
Costs range from £15 for those on who are unemployed and in receipt of benefits, up to £40 for those who can afford it. The exact cost will be agreed between you and your counsellor. Patients who are funded by external organisations, such as mental health trusts, are charged the full rate.
To make an appointment contact our Wellspring Site reception and we will pass on your details to a counsellor, who will then contact you.
Telephone - 0117 304 1400
Complementary Health Low Cost Clinic
Complementary therapies with a reduced cost available for local residents on low income
Bowen Therapy with Stella
Appointments are available on Wednesdays from 9am to midday at the Wellspring Site, Beam Street. Please call Reception to book.
Telephone - 0117 304 1400
FREE weekly led walks of up to 3 miles in and around Bristol. No need to book, but if you are interested in attending please contact John so we can assess how many walk leaders may be needed. Download the latest walk programme here.
Before your first walk you will be asked to complete a short health questionnaire so please turn up ten minutes early and introduce yourself to the walk leader. Alternatively you can print off and fill in the Walker Registration Form and bring it along to your first walk.
Location - East or Central Bristol
Telephone - 07910 138 699