Sometimes we all need a helping hand. We run projects offering advice on money, parenting, housing and more.
BOOST Finance is a partnership between the Wellspring Settlement, Talking Money, CHAS Bristol and West of England Works.  Our aim is to support people to build financial confidence and achieve their wider aspirations.
Do you need advice, information or support with welfare benefits, debt, water / energy bills, budgeting, housing, employment or issues in your community?
We run:
Community drop-ins Wednesday & Friday mornings: 9.30 – 12.30
Job Club every Friday: 9.30 – 12.30
Workshops
1:1 appointments
Contact name - Lisa Dora & Hari Ramakrishnan
Telephone - 0117 955 6971 / 07851 168153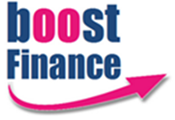 Are you looking for support to get you into employment? Have you been unemployed for over 12 months or are you currently economically inactive? Do you need help with getting job ready? Writing a CV? Or finding out about education and training opportunities?
Our West of England Works Team can help you. We can offer
Monday – Friday practical support and advice
Dedicated personal caseworker who will get to know you and understand your needs
1:1 appointments
Click here for a referral form.
Our support is provided free of charge to eligible applicants. We are funded by the National Lottery Community Fund and the European Social Fund and work in partnership with Weston College and other partners across Bristol.
Contact name - Jodie Freeman
Telephone - 0117 954 8890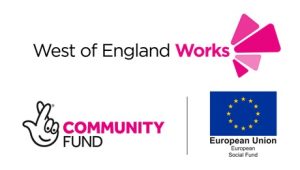 Wellspring Settlement Food Club is a partnership with Family Action and FareShare.
It costs £1 per year to become a member. Once you've joined, you can purchase a box of tasty food items every week worth approx. £10-£15 for just £3.50.
To become a member you must live or work within approximately 15 minutes of the club.
Box contents are different every week, but usually contain a good variety of fresh fruits and vegetables and a selection of fridge, freezer and store cupboard items. Halal, vegan and vegetarian options are available.
The Food Club also offers lots of other ways to get involved, have fun and connect through food:
a lending library of cooking equipment and books
gardening club growing food onsite
cooking club
social events
advice and guidance in reducing food waste
recipe sharing
volunteering opportunities.
Contact name - Gabrielle Lobb
Telephone - 0117 954 8898