We have plenty of opportunities for you to connect with other people, share your interests and make friends - putting in place the building blocks for a strong community!
We have a growing calendar of activities for you to get involved in, whether it's a coffee and a chat, a walk around the local area with new friends, a gardening group, or any other ideas have for activities you'd like to see running in the community. Please give us a call to find out more.
Contact name - Gabrielle Lobb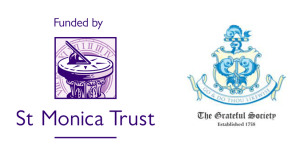 Come in an enjoy our Community Café, offering affordable drinks and good quality food in the heart of our Ducie Road site.
Community Engagement Team
Our new community engagement team will be out and about, getting to know the local community, developing a menu of activities events and workshops for you to get involved in, and working with local people to develop their ideas about what they would like to see going on in the area.
Wellspring Settlement Food Club is a partnership with Family Action and FareShare.
It costs £1 per year to become a member. Once you've joined, you can purchase a box of tasty food items every week worth approx. £10-£15 for just £3.50.
To become a member you must live or work within approximately 15 minutes of the club.
Box contents are different every week, but usually contain a good variety of fresh fruits and vegetables and a selection of fridge, freezer and store cupboard items. Halal, vegan and vegetarian options are available.
The Food Club also offers lots of other ways to get involved, have fun and connect through food:
a lending library of cooking equipment and books
gardening club growing food onsite
cooking club
social events
advice and guidance in reducing food waste
recipe sharing
volunteering opportunities.
Telephone - 0117 954 8898