Creative Connections Art Research Project – Update August 2022
Thank you to everyone who has taken part in the Creative Connections Art Research Project – we've made great steps forward!   In November and March thirty mothers from families impacted by low income, living with a disability, single parenting or from a minority ethnic community, took part in a specially designed creative program to answer two research questions:
what do we need to know about parenting before and during the pandemic?
What does your family need to thrive in the future?
Some fantastic artwork was made and very supportive and profound conversations were had around mental health, giving birth during lock down, parent isolation, financial difficulties, discrimination, securing housing, barriers to SEND services and more.  New and positive connections have been made with creativity and empathy.  The art program has countered the isolation of lock downs, giving mothers an artistic and supported space to process their (often traumatic) experiences, as well as think about what needs to change for all families to thrive.  In the words of one participant:
'It's reassuring to hear people are on the same wavelength about these things because these aren't conversations you can have in the park over coffee. It's nice not to feel quite so alone thinking about the bigger picture'.
'Shouldn't have To Shout To Be Heard' Campaign, October 2022
Between 10 – 24th October over 300 posters and nine billboards will carry our designs, featuring quotes of struggle and resilience from the participants and strong, colourful illustrations by local artist Lucy Turner (www.lucyturner.co.uk) supported by Rising Arts Agency (http://www.rising.org.uk). A policy paper, written by our community Art Researchers and University of Bristol academics, titled 'We Shouldn't Have To Shout To Be Heard – Valuing Parents as Experts' will also be launched – hopefully presented along with its recommendations at the Carers' Symposium in Bristol on 29th October.  We will also be running activities supporting the policy paper recommendations in the local community – keep your eyes out on social media #ShouldntHaveToShout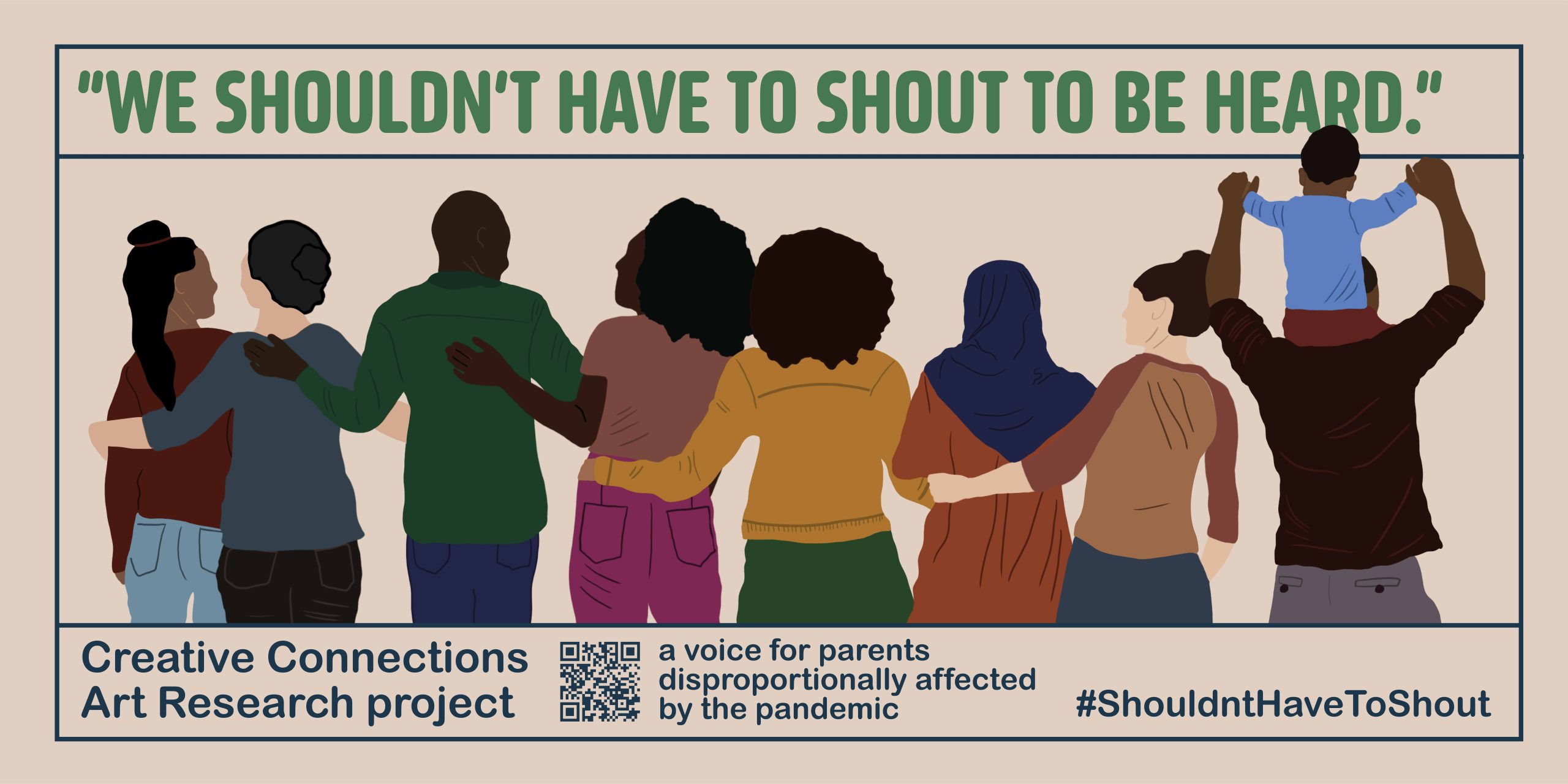 For more information please contact: Jude Hutchen, Art Research Co-ordinator: jude.hutchen@wsb.org.uk or 07762 195 202