Alive gardening group – Festival of Nature taster session
This week's usual Alive community gardening group is running as part of the Bristol Festival of Nature as a taster session, come long and join for the afternoon!
Help us transform the community centre grounds into a thriving growing space full of fruit and veg and flowers, and get seeds, flowers or veg plants to take and grow at home.
Since starting this March we have enjoyed getting to know others from our community, learn how people from different cultures grow fruit and veg, share stories and skills and enjoy watching the robins, butterflies and squirrels around us in the sunshine.
"It's fun" "it's life-giving" "it's therapeutic" "I feel better now for coming along and doing this together"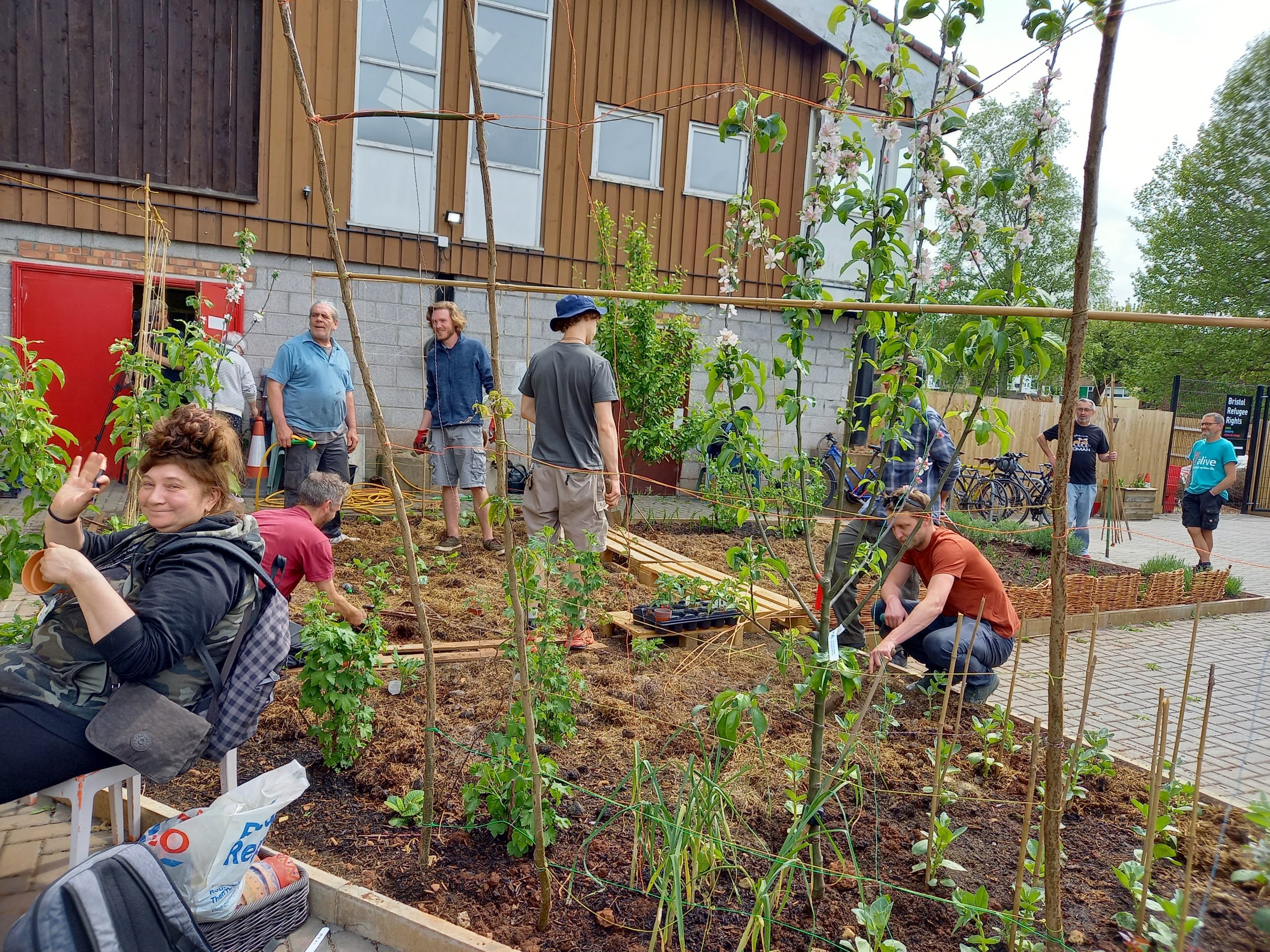 We meet every Thursday afternoon come rain or shine, for a free gardening and green crafts afternoon, tea and biscuits,  no experience necessary, with a warm welcome.
The gardening group meets every Thursday from 1.30 to 3.30pm at the Settlement Site, Ducie Road and is open to all. Meet us in the central courtyard to:
• Learn and share knowledge and skills with others
• Socialise with other members of the community
• Keep fit and active
• Take part in seasonal gardening activities
• Grow fruit, vegetables and flowers
Adults of any age and ability welcome, no experience necessary. Support and accessible tools will be available, and refreshments are provided. There are accessible toilets, and we'll work indoors in poor weather.